Mortgage Blog
Getting you the mortgage you deserve and need
TATIANA NAZAROVA THE LICENSED MORTGAGE AGENT IN ONTARIO GIVES YOU FIVE IMPORTANT REASONS TO REFINANCE TODAY WITH THE BEST MORTGAGE RATES FOR UP TO FIVE YEARS
November 20, 2023 | Posted by: Tatiana Nazarova
TATIANA NAZAROVA HAS ACCESS TO DOZENS OF LENDERS, INCLUDING ALTERNATIVE & PRIVATE LENDERS THAT ARE NOT SUBJECT TO THE NEW RULES AND HAVE LESS STRINGENT QUALIFICATION GUIDELINES.

> FRESH START – If you have too much high-interest debt, you may be able to roll everything into one manageable monthly payment on a low-interest mortgage. Then you can get a financial re-set, and can potentially save thousands of dollars in interest.
> DREAM HOME – If you have found the perfect cottage, chalet or retirement home of your dreams, refinancing may be the way to make that purchase happen now if you are not quite ready to sell your primary residence.
> RENOVATE – Renovating your home is often a less expensive option than moving. And the right renovation can improve the quality of your life and increase the value of your home.
> WEALTH BUILDING – A rental property can give you a great wealth building opportunity and a source of retirement income. Or you may want to invest in a new business venture.
> LARGE EXPENDITURE – You may be able to obtain the funds you need for major expenses (tuition, wedding etc.): a much better strategy than loading it all onto high-interest credit cards.
CONTACT TATIANA NAZAROVA NOW FOR A QUOTE AND ASSESSMENT AND LIVE YOUR DREAMS TODAY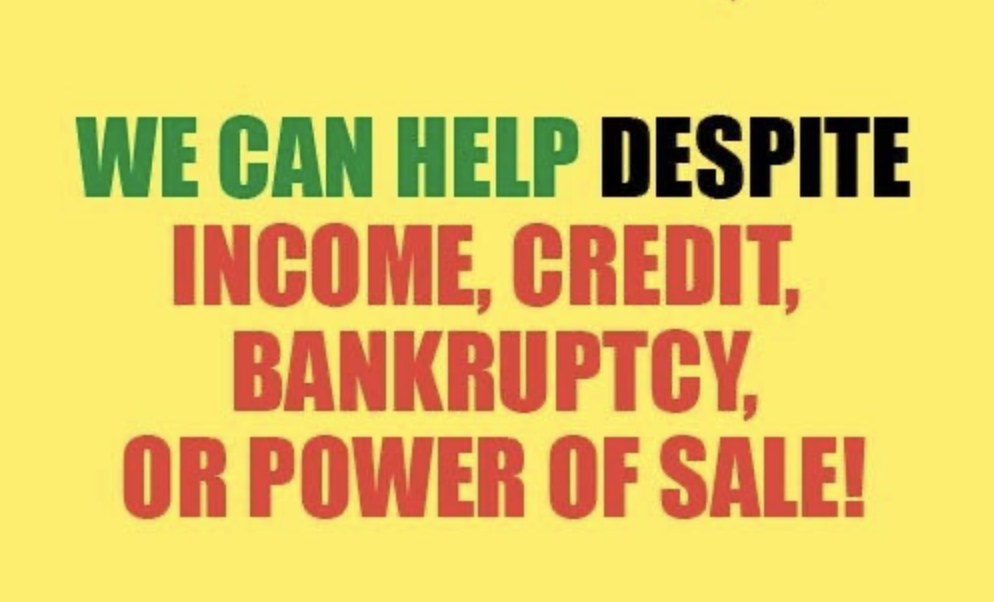 I am Tatiana Nazarova, the Mortgage Matchmaker, and licensed Mortgage Agent with Pineapple Financial Inc. (Pineapple Mortgage) – License 12830 plus Licenses BCFSA MB600871/AMF 3002803823/ RECA 00424723, a successful, reputable, and licensed Mortgage Group firm in Canada. We have been successful in arranging attractive mortgages on homes and/or condos already purchased and/or about to be purchased for many years and over 2 billion dollars funded each year. Plus, I have my own private lenders with excellent rates and terms.
Residential Mortgages,
Construction Finance,
Private Lending,
Mortgage Renewal,
Cash back Mortgages,
Mortgage Refinance,
1st Mortgages,
2nd Mortgages,
Home Equity Takeout,
Home Equity Line of Credit

,

New Immigrant,

Bankrupt.
* I am a Chartered Accountant and Economist for over 30 years & have been in the Financial Profession and Industry since 2002. I enjoy utilizing my education and skills to assist others to help them with purchasing a home and financing the perfect match. My passion is helping people achieve their goals. As each client is different, it is my job to listen and help my clients find the correct match of a mortgage that suits their needs.
** I educate each of my clients on how they can structure their financial situation to reach their mortgage financing goals.
*** Placing them with the right lender is part of a financial strategy from the best interest rates to getting a mortgage with the best terms and appropriate pre-payment penalties.
**** For a Free Mortgage Quote, information and clarification contact me at your convenience and my Mortgage Team will begin to work for you and create the perfect match;
Signal: +1 (647) 234-9529
What's App in Canada: +1 (647) 234-9529
Telegram: +1 (647) 234-9529
e-Mail: Tatiana@TatianaNazarova.ca
e-Mail: tatiananazarova@gopineapple.com
e-Mail info@tatiananazarova.ca
Website: https://www.tatiananazarova.ca/index.php/about
https://gopineapple.ca/tatiananazarova
Sincere regards.
Tatiana Nazarova CPA., MBA., BA (Econ)
Mortgage Agent - Licence Number: M22001630